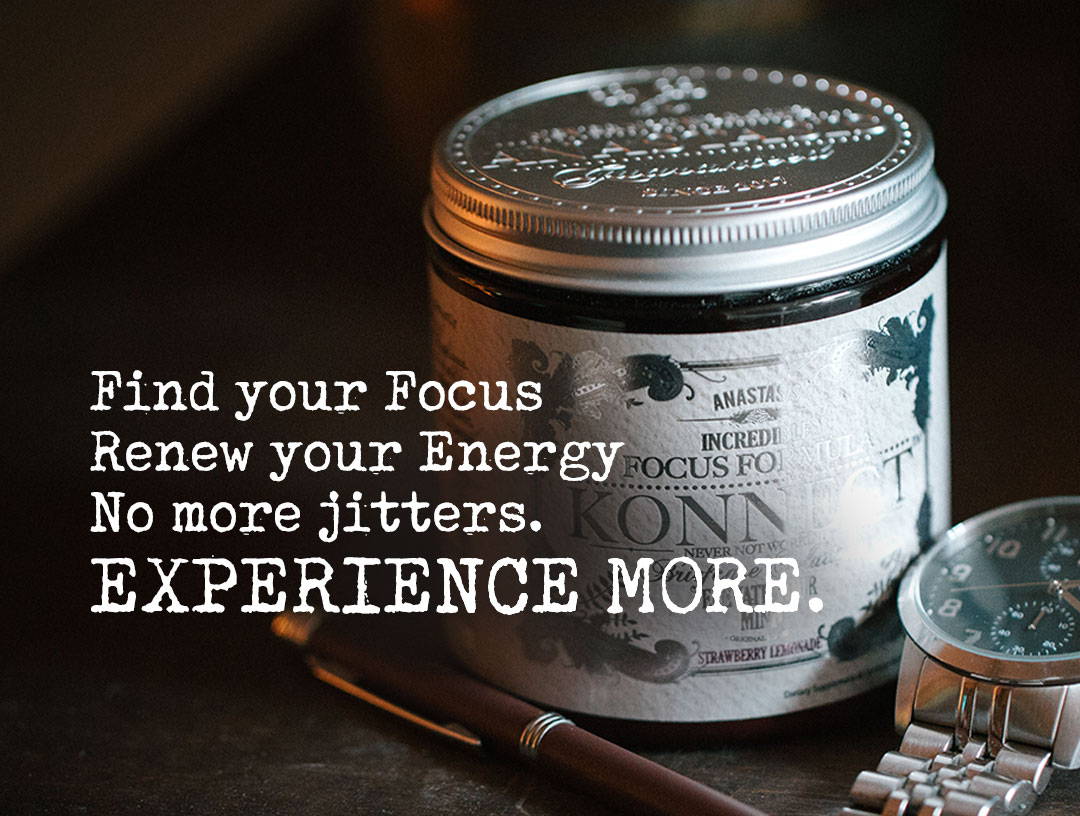 Konnect is the business professional's daily neurological elixir for enhanced cognitive function, heightened focus, and increased mental acuity. With Konnect you'll be at your cognitive peak whether it's first thing in the morning or late at night after a full day of meetings. Gone are the days of wasting hundreds of dollars on overpriced coffee or potentially hazardous prescription drugs.
Increased alertness

Enhanced concentration

Improved memory recall
Smooth, sustained energy from natural green tea

Increased neurotransmitter production

Reduced mental fatigue
For a limited time, get free shipping with code " SOCIALSHIP" at checkout!

40 Servings

1,200mg Alpha GCP

600mg KSM-66

400mg TeaCrine 40%
$1.25 per Serving

Natural Flavors

No Colors or Dyes

Non-GMO
Directions for Use:
Mix one serving (1 scoop) per 4-8oz of water before work, class, meeting, reading or studying. Do not exceed 2 servings (2 scoops) in a 24 hour period.

40 Servings

1,200mg Alpha GCP

600mg KSM-66

400mg TeaCrine 40%
$1.25 per Serving

Natural Flavors

No Colors or Dyes

Non-GMO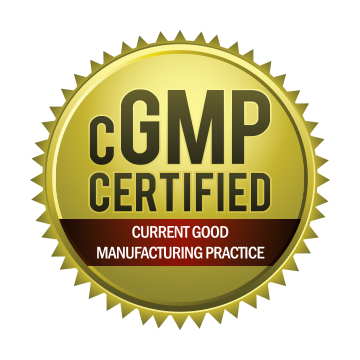 All of our products are cGMP Certified (Good Manufacturing Practices) and FDA Regulated. We develop, produce, and package within strict regulations to ensure the highest quality possible. Each and every one of our ingredients has undergone rigorous testing and lab analysis to ensure product identity and purity. When you use Anastasis products, you can 100% trust that the ingedients listed on the label are actually in the product.

Just tried Konnect for the first time today and I already love the product! Absolutely dialed in at work with sustained, clean energy all day without the crash or jitters. Ive Tried a lot of nootropics and nothing even comes close to konnect. Would definitely recommend to anyone who lacks the ability to stay focused or even anyone trying to take their work, school work or time in the gym to the next level! So far I love this product and will definitely be a returning costumer!
I work in healthcare and sometimes have to work as early as 0300. As expected, I rely heavily on caffeine to keep me going through the day. I have tried other products created by the same owner of this company and still am currently using it so when I heard about Konnect I knew I had to try it. I needed something to not only keep me awake but alert and focused and most importantly productive at work. First time I tried it I'll admit I thought it was a fluke because it was my first time and I thought that there was no way that it can have that effect on me every time. But it did because I am almost halfway through my first tin. Not only does it help stay awake but I have laser focus and everything just seems so clear. It also puts me in such a good mood and I'm usually not a morning person. I also expected a crash like everything else I've taken but it never came. And no tingling sensation or rapid heartbeat! I believe in this product so much that it has become part of my morning routine and I can't start my work day without it. Definitely a game changer!!
My life has been a good one and i'm grateful for everything that's come in and out of it, regardless of the situation. With that being said, it doesn't mean i don't get stressed or have rough days focusing on the task at hand. When i first tried a sample of Konnect, I was interested. Ingredient profile was solid, and the effects were that of something I had never come across before. My mood was elevated, my head felt clear, and the ability to focus was absolutely out of this world. I handled stress way easier than before, and I went out of my way to say hello to people i normally wouldn't socialize with. I guess you could say that I felt more emotionally involved. or dare I say it...Connected to everything around me. Simply put, I love this line and am a lifelong supporter 
1 Konnect can = 40 cups of coffee
One container of Konnect is equal to 40 cups of coffee… translated into $$$ at your local coffee shop, that works out to about $120 on the low end! BUT Konnect is not just for energy!

" Instead of taking coffee or preworkout, I like to take Konnect. "